Consider the terrorism that is taking place in France, as these comments are being made. Who in their right mind can think that Hillary Clinton can protect our country from such things that can very easily happen in any state of our nation? Donald Trump and Republicans want to build a fence to keep terrorists from crossing over our southern borders of Texas, New Mexico, Arizona and California. On the other hand, Barack Obama, Hillary Clinton and their fellow liberal democrats want to "build a bridge" for terrorists to drive their trucks into our nation and run over people in the same way that Muslim terrorists have run over innocent people in France today. Hillary has no plan or experience to combat terrorism.
Reclaim Our Republic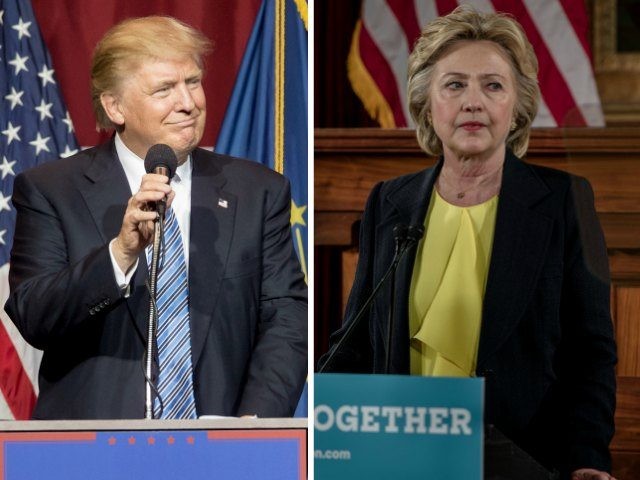 Rasmussen national poll has Donald Trump leading Hillary Clinton by seven points, with a greater share of support from both his Republican base and Democrat crossovers.
From Rasmussen Reports:
Just days before the Republican National Convention is expected to formally nominate him to run for president, Donald Trump has taken his largest lead yet over Hillary Clinton.
The latest Rasmussen Reports weekly White House Watch survey of Likely U.S. Voters finds Trump with 44% support to Clinton's 37%. Thirteen percent (13%) favor some other candidate, and six percent (6%) are undecided. (To see survey question wording, click here.)
This is the third week in a row that Trump has held the lead, although last week he was ahead by a statistically insignificant 42% to 40%. This week's findings represent Trump's highest level of support in surveys since last October and…
View original post 151 more words